The Chamber of Commerce creates opportunities for business, promotes and supports actions which contribute to the development of business and thus to the overall economic stability of the state. The company's membership in the Chamber of Commerce is perceived worldwide as a prestigious affair and a confirmation of solidity. The District Chamber of Commerce in Hodonín helps entrepreneurs to take advantage of the new opportunities that today's world offers. It organizes educational seminars and workshops, creates a network of interconnected contacts, is able to advise on financing, legislation or expansion of companies abroad, and with its activities returns values ​​to the business culture that change its level for the better.

On Thursday, June 11, 2020, it arranged XIII. year of the popular Doubles tennis tournament for the DCC Hodonín traveling cup.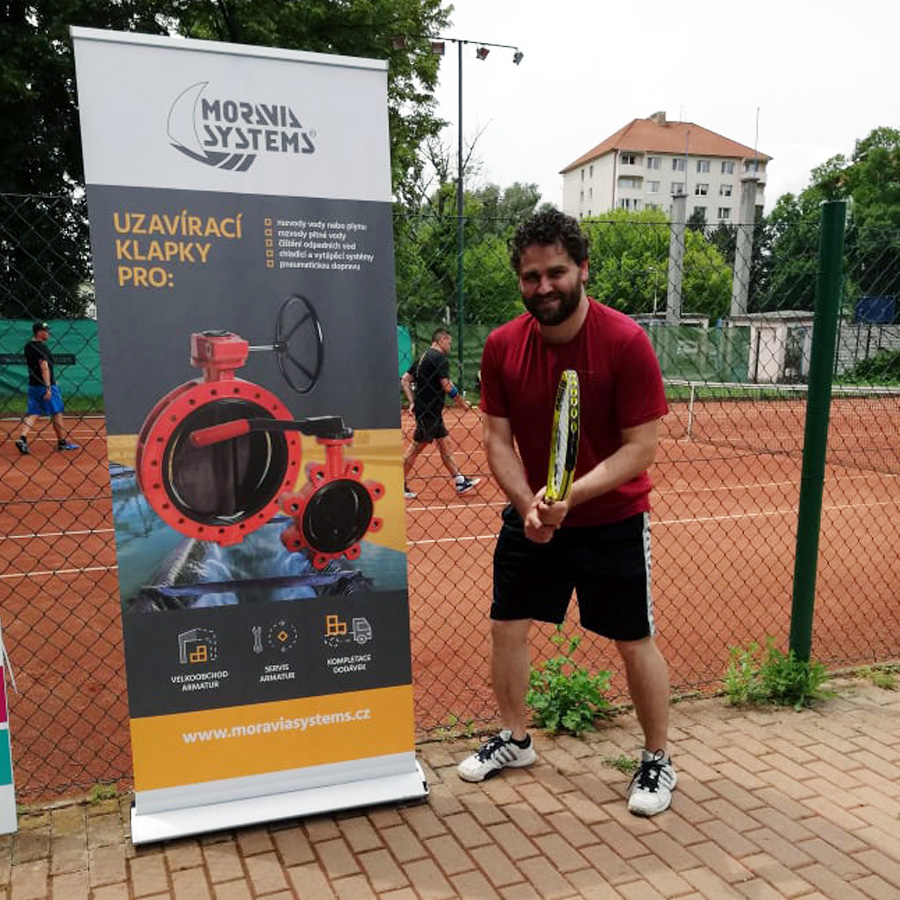 Moravia Systems company is one of the sponsors of the tournament which is not only a sporting event but also an informal social gathering of entrepreneurs from the region. This time 24 pairs of players played on well-groomed clay courts in the TJ Sokol Hodonín complex. Passionate tennis players Petr Kučera, sales director and Jan Toman, development manager, took part in the tournament on behalf of our company.
"We are glad that the tennis tournament is very popular. It can be seen that the tennis tournament is already registered in the consciousness of entrepreneurs and they are happy to come back to us every year, "said Tomáš Synek, Project Manager of DCC Hodonín.