The coronavirus pandemic is currently changing the whole world and has also had a significant impact on the business. How it affected the operation of the company Moravia Systems a.s. and what he thinks about its consequences we asked the executive director of the company, Tomáš Medek.



How the declaration of the state of emergency in the Czech Republic affected the operation and run of the company Moravia Systems?
At the beginning, I must thank all the employees who, with their responsible approach were able to keep the company in full operation, and thus provide support to our customers. Although it was not easy at all at first, mainly due to the provision of protective aids and disinfectants in short supply. However, I must emphasize the great solidarity of our employees, who in a very short time provided, thanks to their dexterity a sufficient number of sewn protective masks for internal needs and for the needs of family members. We also received shipments of surgical masks from our foreign suppliers, for which they deserve many thanks.
We had to manage a quick transition to a home office and teleconferencing communication both within the company and with our customers. I think that this situation has contributed to a better communication between the individual departments. Everyone wants to help our society to overcome this situation and come out of it even more strengthened.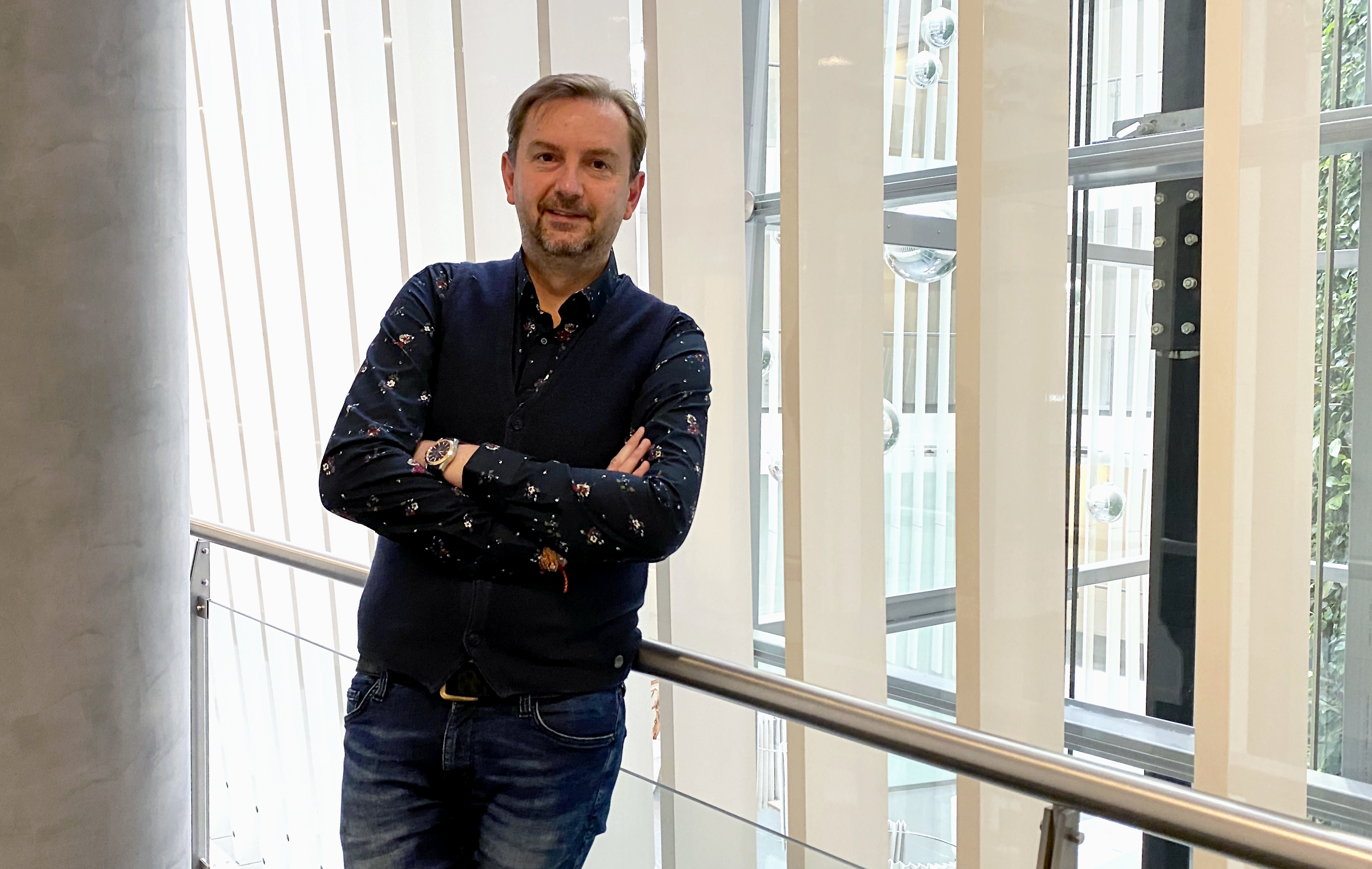 Has the current situation affected the market in which you operate?
Definitely yes and there will probably be even more changes than we can imagine now. However, I hope that the crisis and the economic downturn will straighten the consumption status
and help companies that are based on product quality to survive, not those that are betting on the low cost principle in the long run. Personally, I see this situation as a huge opportunity to strengthen our company's position in the market, because all the products we chose two years ago should especially at this time, grow.
Has the condition associated with the Covid-19 disease reflected in sales and acquisition of new orders?
At present, it is not at all easy to ensure the fulfilment of orders, especially because we have a large number of suppliers from countries where the problem with Covid-19 had a bigger impact. These are mainly China, Italy and Spain. Nevertheless, in this period we managed to ship orders in the amount of approximately CZK 45 million thanks to long-term partnership relations, which corresponds to the performance of previous years. In the area of obtaining new orders a patient work on changed structure of our customers is definitely paying off for us, because we have recorded an upward trend even during the pandemic, and the company has thus placed orders for more than CZK 60 million in the last month and a half. This is a very good basis for fully utilizing our capacities for the next period. Simply said, our customers prefer stability and security to the search for a low cost solution.
You talked about changes in the structure of your customers. What are the changes?
Our industry has recently gone through a big bang of bankruptcies of large suppliers of investment units. Therefore, we also had to react and our business behaviour shifted more towards end users, i.e. operators and their service organizations. We are convinced that if the end customer is satisfied with our supplies and services, he will try to enforce them into his new investment projects.
Please add here how our customer´s structure has changed.
What important contracts has the company Moravia Systems won recently?
Each order received is important for us, so I'm glad that we managed to get orders across all the products we determined. Colleagues from our service department managed to obtain an interesting contract for a highly monitored shutdown at Unipetrol, which should become a very important reference if successfully completed.
Another important order are deliveries for the company Tenza, where our company participates in the construction of a heat feeder from the Temelín Nuclear Power Plant to České Budějovice.
In the area of our own production of pipe hangers, we won, in cooperation with our Russian partner, a contract for Casale Project for the TOAZ Tolyatti Russia project, which will ensure the utilization of our capacities in the second and third quarters.
Last but not least, I must also mention a very good cooperation with the company MND a.s., which together with us belongs to the KKCG group, for which we will provide supplies for the Mikulov 5 and Otnice orders.
What changes and tasks do the company have in the near future and how will it change its plans due to the pandemic?
We all know that we do not have a simple period ahead of us, which will bring even faster changes in our planned steps. Inasmuch that our company started optimizing some processes and costs two years ago, nothing surprising awaits us. This crisis only adds dynamism in the implementation of these steps, which I see as a very positive effect. Now we have a period where the sale of part of our range will move to the Internet and e-shop environment. We want to use the strengths of the KKCG group in particular in this segment, and in cooperation with the sister companies AUTOCONT a.s. and Internet Projekt, s.r.o., we would like to achieve the position of market leader in our segment.
Another very important step will be the completion of new premises in Vracov. This will create a comprehensive centre for the sale and service of fittings, as well as larger production facilities for the production of hangings and pipe hangers.
We would like to support all this by the possible completion of the acquisition of an assembly and service company. We try to see this period as a huge opportunity to increase our market share.
What has recently attracted or surprised you within the company?
I am very glad that we are successfully resisting the infection so far and hopefully it will continue to be so. I am pleased that this period has significantly improved communication across departments, which is positively reflected in our received orders. I was also very pleasantly surprised by how our employees reacted to the financial collection for the TGM Hospital in Hodonín, which allows us to express our gratitude for everything they do for us.
What lessons do you personally take from the coronavirus crisis and what you would like in the future?
I don't think anyone can yet estimate exactly what will be different in the world after the pandemic. However, I think that this crisis has reminded us how quickly the course of our lives can change and that we should not be so afraid of. After all, our parents and grandparents experienced similar situations much more often than we did. I would also like the solidarity and assistance that accompanied us at the beginning of the pandemic to remain among us forever.
And what do we wish for the future? This period has shown us this very simply. It is mainly health that should be accompanied by human optimism that we will finally manage and overcome everything.