The successful entry into the market of the Russian Federation was preceded by several years of our engineers´s work at the refineries in Russia directly. Strength calculations of pipelines and other technical engineering services have been our core orders so far. Deliveries of pipe hangers were regular but in smaller volumes. After combining a team of engineers with many years of experience, completing of new catalogue of pipe hangers and supports for Russian customers, expanding of production facilities and effective business strategy our company has entered a new and interesting stage of business development.
In the first quarter of this year we obtained two significant orders. In cooperation with Daiva Export Import Group we won an order for the supply of pipe hangers and supports for a hydrogen production unit in the TANECO petrochemical complex (block 3102, production capacity 100 thousand tons / year). Mainly the technical level of our offer and enough references from TATNEFT's operations were decisive for the obtaining of this contract. We will supply hangers and supports for main and critical pipes with dimensions from DN 450 to DN 700 and working temperatures up to 675 ° C. Extraordinary technical parameters require the use of special constructions which are developed by our engineering during implementation. The delivery must meet the requirements of Russian GOST standards for technological pipes and steel structures (SP rules). The shipment of the order is scheduled for 08/2020.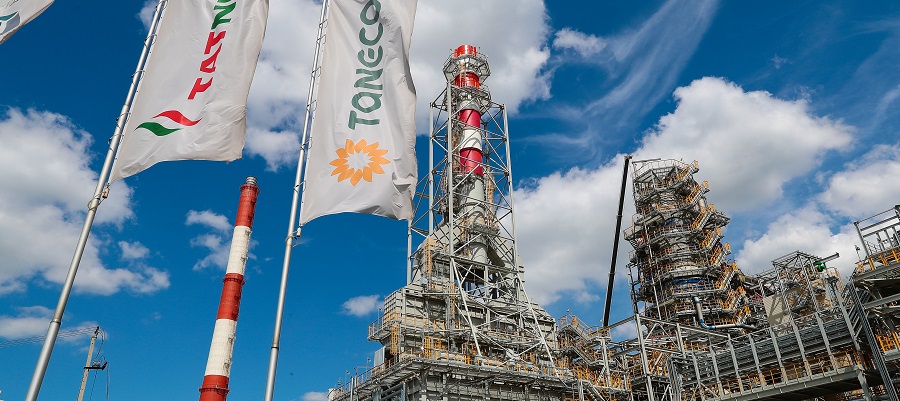 The second contract is regarding to supply of pipe hangers for the TOAZ (TogliattiAzot) project in Togljatti. In cooperation with Energotrust company we offered an interesting concept for the supply of pipe hangers and, against strong competition, we won the first contract in excess of 50 million rubles. It is a supply of standard and special pipe supports for an urea production unit, designed by the Swiss company Casale and implemented according to Russian GOST and SP standards for steel structures. The volume of delivery is approx. 120 tons, i.e. 19,520 items. This volume is feasible only with the use of professional and automated data processing. A special feature of this order is the production of a large number of supports for cold (cryogenic) pipes which our company will supply for the first time. The supports are of special construction, the insulation of the pipes against heat penetration from the outside will be made of polyurethane shaped blocks and foam glass.