Since January 2020, the Service Center has been reorganized and expanded. We asked Mgr. Jiří Beneš, Director of I&C Dept and Aftersales Service to tell us more.
Mr. Benes, what was the reason for the reorganization of the Service Center?

At the time I started working for Moravia Systems, commercial representation of DRESSER company was developed from year 2000 in only one segment without using its full potential. Over the next 10 years we have moved this representation to the market leader and ranked among the most successful representatives in Europe together with the Dutch, Belgians, English and Swedes. It was also a wonderful time when we were key suppliers for major investment projects around the world (refineries in Croatia, Serbia, Iraq, power plants in Chile, Brazil, Russia, Germany, Turkey, chemical plants in Russia, Romania, etc.).
During these years when Czech engineering companies had projects around the world we have gained enormous theoretical and practical experience. All these activities have led to a significant development of our team, both in terms of number of members, in their theoretical knowledge, as well as in practical skills and competences. We have passed the demanding MARC / GTC certification by GE, and we have introduced new methods of quality management and accounting. Significant investments were made in machinery, hardware and software, major service contracts were obtained, framework contracts were signed, etc.
However, there was some fragmentation due to the fact that several centers covered these activities. On the one hand, it was the Instrumentation and Control Dept., which performed calculations and overall after sales support, the Service Center, which carried out physical activities, and the Production Department, which provided design work, technological support and cooperation. This structure was not entirely optimal and therfore we have made this change. One strong, very self-contained center has been created to provide customers with very effective support and service.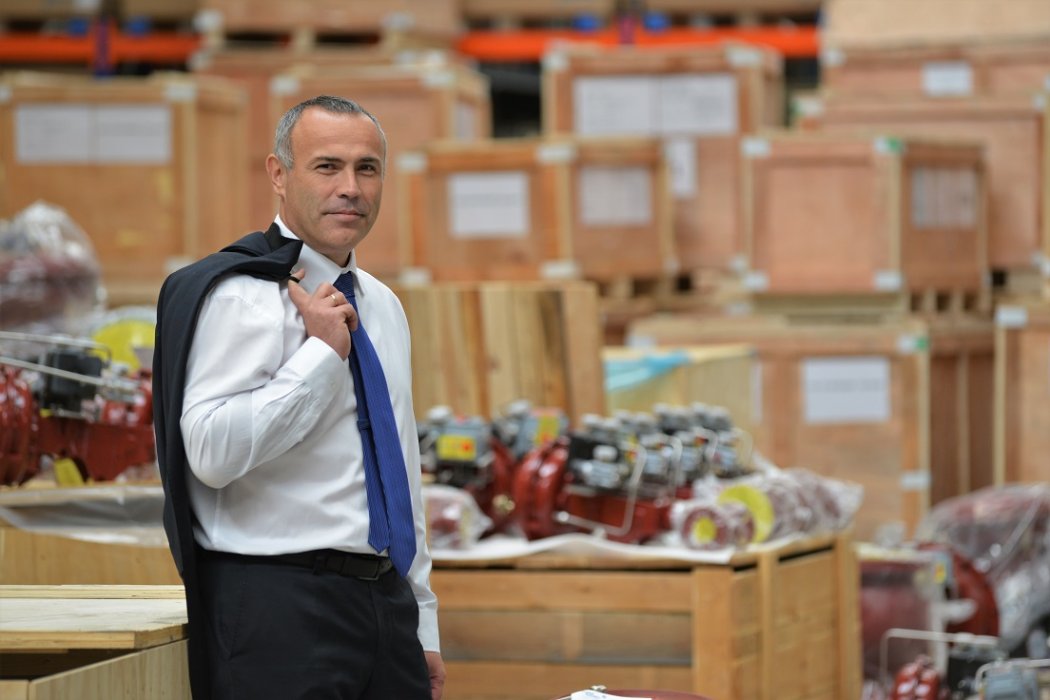 What benefit will this change has for our customers?

The customer always comes first. We do everything we can to bring the customer demonstrably more complex and quality services and thus differentiate ourselves from our competitors in a complex and segmented market. The market has changed a lot in recent years. End customers (refineries, chemical plants, gasworks, waterworks, etc.) need their units to run reliably without downtime for several years. The most uneconomical is unintentional shutdown of the unit due to failure. There are many companies on the market that offer fittings but do not have the proper background for support and service. Furthermore, there are many service companies on the market that are able to carry out assembly and repair but do not have sufficient know-how in the theoretical areas (fluid flow - cavitation, flashing, material specifics - corrosion, erosion, temperatures, control - loop tuning, communication protocols etc.).

Our goal is to offer our customers comprehensive lifelong support. This means that we already participate in the selection of a suitable fitting in the projection part, we provide the customer with unique know-how in the field of the right choice of fitting for a given position and thanks to our extensive experience we can bring many reference solutions to similar problems.
Here we use deep cooperation with world leaders, especially Masoneilan and Consolidated. Upon delivery, we assist in commissioning, provide diagnostics and reliability during operation, assist in the preparation of shutdowns in determining critical repairs as well as in the provision of original spare parts, and perform upgrades to the current technical level during the valve lifetime. It is an endless, closed cycle of comprehensive support where the customer knows that the valves we supply and service are reliable in the long term and that their units can work to the maximum. Usually we have long-term framework contracts with our customers for these activities, very often 4 years, but there are also 10 years.
This is a very wide portfolio of activities. What capacities does your team have?
The merging of the three smaller teams resulted in the creation of a 16-member team covering all the above activities. Supervisors, who are the most experienced workers with the most experience and competencies, work in individual positions. They are the bearers of know-how, responsible for expertise, design, analysis and implementation of orders. They are supported by a designer and technologists. Aftersales engineer positions with valve calculations and specifications, required spare parts specifications, and additional technical support provide additional support. The implementation itself is managed and coordinated by the Project Manager in cooperation with the administration and workshop management. Last but not least, it is our service technicians who perform repairs, diagnostics, testing, adjusting and other operations both in our workshop and directly at the customer units. Everything is logically linked with a clear determination of competences and responsibilities.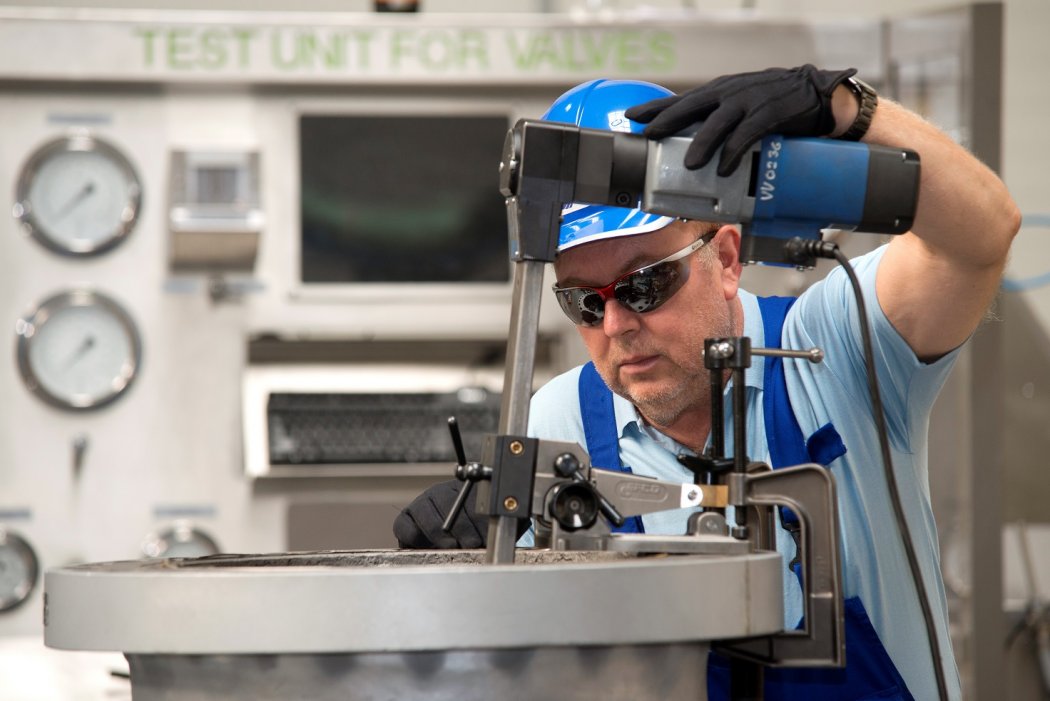 And in the field of equipment?
In recent years, our company has invested heavily in service workshop equipment, both in the field of valve testing (EVT , Ventil testing stands), as well as in lapping devices and Hytorc tightening tools. However, not only these large investments play an important role in the field of equipment, but also small items such as tools, harnesses and protective equipment.
When you are servicing an explosive zone today, you must complete a check before entering that your equipment, tools and protective equipment have the appropriate markings and characteristics and can be used in the zone. All diagnostic and analytical instruments must be regularly calibrated and serviced. Workers must have a number of authorizations and permits from authorized persons and authorities. All this creates a comprehensive package of requirements in the areas of machinery, small equipment and training and certification of human capital.
One missing link prevents qualified work. The fact that we are able to provide such complex activities brings high knowledge of requirements and huge experience. This competence also plays an important role in distinguishing our company from the competition and contributes to the maximum satisfaction of our customers.
What are your immediate goals?
After the merger and creation of a new center, the primary task is to set up the internal links and the system of management and functioning within the company. This is a relatively short process. After all, we're not a moloch. We are continually evolving in our professional growth, both in terms of investment in machinery and in the team. We have identified and approved certain investments, especially in the field of leak diagnostics directly on the plant. We have a training and career development plan. We also invest in a number of details and details that I have already mentioned. All this must lead to the growth of our center. Already after the first week, we have specifications from our key customers for the supply, repair and servicing of valves in a very significant volume. This year will be significant in terms of shutdowns in refineries and power plants. In the spring months, capacities will be exceeded several times. So at the moment we are working very hard to increase our capacity as much as possible while maintaining a very high quality standard.