Part of the above-mentioned project which is being implemented by Tenza a.s., is the replacement of water heaters at the block heat exchanger stations of the Temelín nuclear power plant. All the original technological equipment must be completely replaced with a new one, ie. new heat exchangers, steam and water connecting pipes, condensate pumps controlled by frequency converters, valves, steel structures, electrical switchboards and their armament, a new control system and field instrumentation.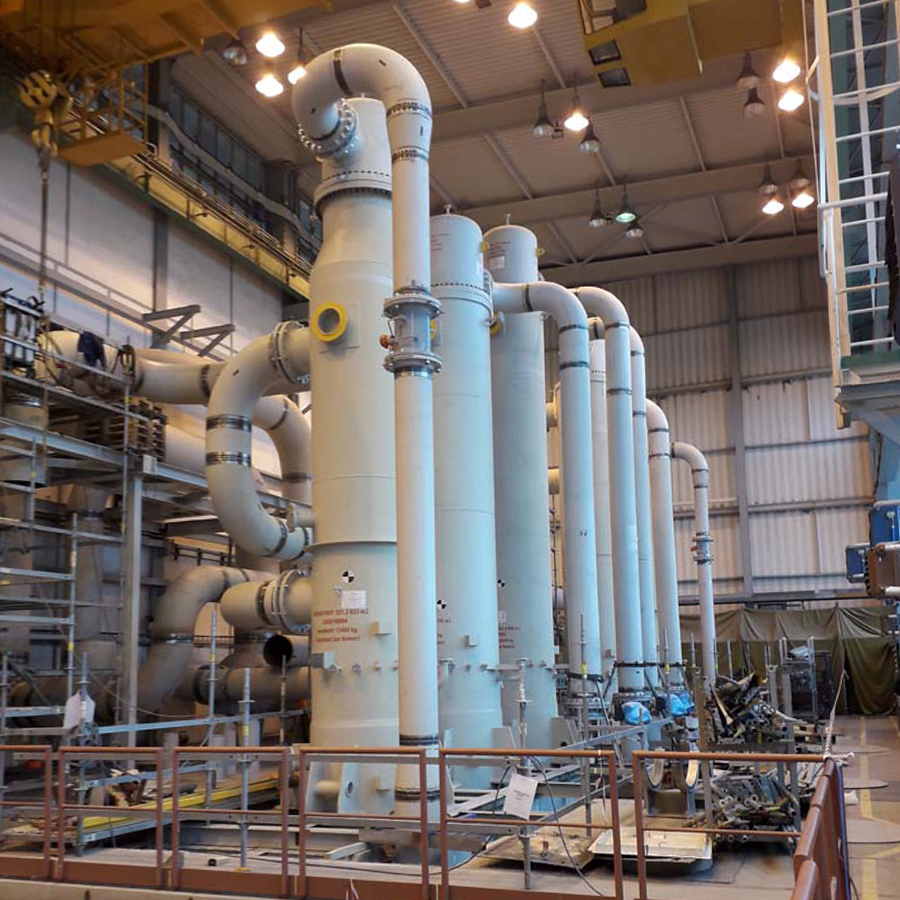 Moravia Systems supplies piping material for this project. Due to the location of the piping in the pumping stations, great emphasis is placed on compliance with the prescribed materials, dimensions and cleanliness of the supplied parts. The material mustn´t be older than 12 months.
We supply pipes and fittings with modified connecting dimensions according to the customer's requirements, stained and provided with a special coating.