Velké Bílovice (town in Moravia) hosted the 19th annual international conference and exhibition "Urban Water 2019". The conference concerned water management, water supply, waste water cleaning and treatment and it was attended by 350 experts from all over the Czech Republic.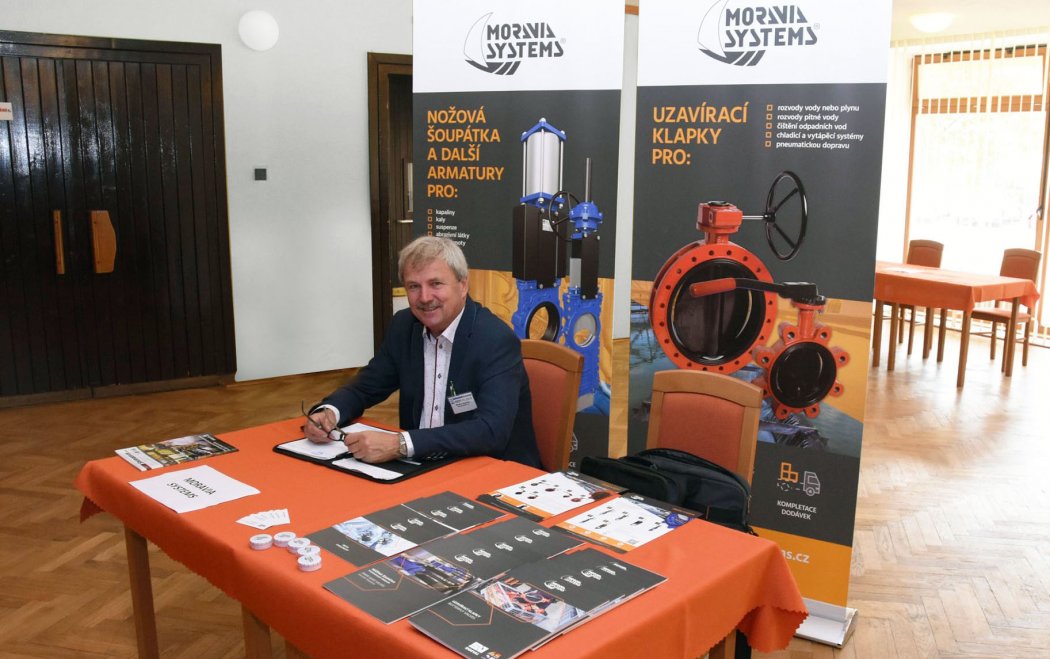 "We participated as an exhibitor. Our goal was to present a portfolio of valves for water management, especially butterfly valves and knife gate valves, discuss with participants and lecturers and to get new contacts", says Miroslav Hřebačka, Sales Manager of Moravia Systems.
The area of water management has a great future thanks to the requirements for drinking water supply, progressive waste water treatment, introduction of purified water back into nature and flood protection.