A quarter of a century ago, we established cooperation with the Spanish manufacturer of butterfly valves, SIGEVAL S.A. company. The equal long we are representing this company in the Czech Republic and Slovakia.
Butterfly valves are used not only in the gas or water industry but also in many other industries such as power, chemical or food industry. SIGEVAL company has been producing these valves for 45 years and is one of the world leaders in this field.
On the occasion of the upcomming anniversary of 25 years of cooperation we asked a few questions to Zbyněk Kalina, statutory director of Moravia Systems and Sales Director, Petr Kučera.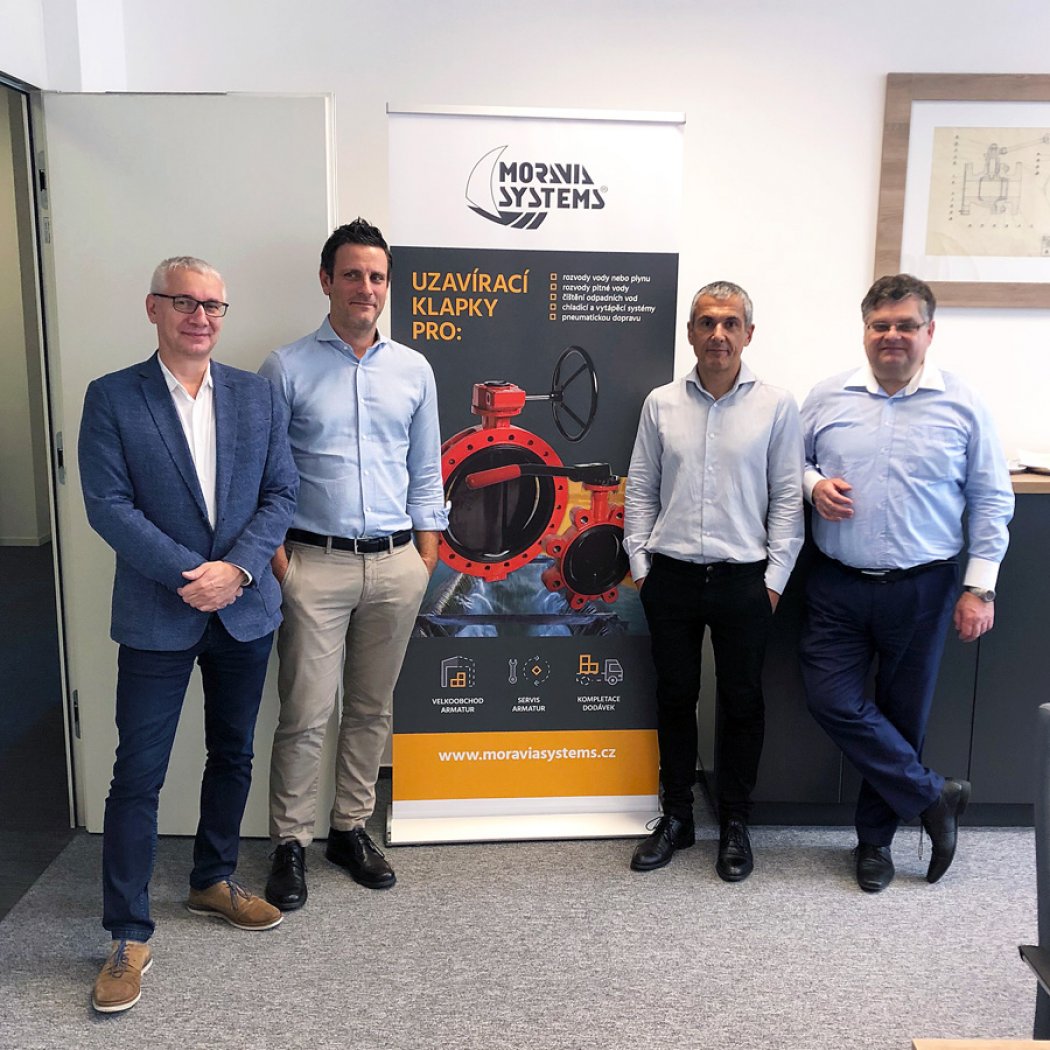 Do you still remember why and under what circumstances was this cooperation established?
Zbyněk Kalina:
It's been a long time. In the early 1990s, butterfly valves were a developing and promising product range. It was a new type of valve which gained more and more market share for its simplicity, easy assembly and versatility. We needed a partner who can respond to new requests. That is why I got the task from Karel Komárek to find a suitable manufacturer in Europe for long-term cooperation. After a series of negotiations with various manufacturers, SIGEVAL proved to be the most suitable for us. It had a very efficient production organization, a sophisticated design of butterfly valves with a great variety of assortment. We liked human approach of the managers and good impression of negotiations in SIGEVAL. Of course, personally, I cannot forget the enthusiasm that Spanish gastronomy arouses in me.
How did the cooperation continue in the following years?
Zbyněk Kalina:
Our cooperation is on a very good level and has gone through many stages. For many years we have supplied machined bodies for valves assembly in our country and in SIGEVAL. We also participated in the technical improvement of the design of butterfly valve.
This improvement was born in the evening in the historic part of Madrid with a glass of delicious brandy and was sketched on a napkin. The next day we returned to this with a designer and the solution was subsequently applied to the production.
I can say that the level of our relationship goes beyond normal business communication and we are usually "on the same wave" in our bidding and problem solving.
Butterfly valves of SIGEVAL achieve the highest level in the industry due to their technical solutions, materials and workmanship. For that reason they are competitive.
What do you think is the most valuable thing about Moravia Systems for its many years of cooperation? And for you personally?
Zbyněk Kalina:
In any case, it is a very serious and fair approach that once began in negotiations with the owner F. de Pablos and continues with his successors and the whole team of SIGEVAL. Furthermore, the quality of valves, meeting deadlines and technical support during meetings and training of our staff. It is our most reliable business partner. I don't want this to sound like a frayed phrase. During my career in fittings over 30 years, I have learned to value partners you can rely on and are always ready to help and solve problems and development programs. You will learn to appreciate this approach the most when you are forced to solve a complex problem. The biggest complaint we have ever dealt with was the leakage, which appeared after a short period of operation of butterfly valves on chemically treated water. We repeatedly changed the liner, tested the valves before assembly in the workshop where they were O.K., sent the sample of liner for analysis, which also confirmed the correctness of the composition of elastomer, yet the malfunction repeated. After further laboratory tests, we have together identified the cause of leakage - the new grease used in assembly of the liner to the seat and which, after some time and at higher temperatures, caused the degradation of one of the most durable material of liner.
At SIGEVAL, they faced the complaint, paid for our costs and a similar problem did not recur.
Trust in quality and a serious approach allowed us to accept a contract to supply butterfly valves to the Nuclear Power Plant in Temelín, where the so-called technical water circuit operates and to bear the corresponding responsibility. It is a supply of cooling water for nuclear reactor. The butterfly valves supplied by us meet long-term expectations of operation without faults. We demonstrated their great advantage at the time of on-site assembly. Thanks to our service, spare parts availability and, in particular, a design that allows repairable, we were able to repair a liner that was damaged during assembly in a hard-to-reach location within hours of reporting a defect without compromising the safety of the nuclear power plant or shutdown.
It is very encouraging to have a good feeling called win-win after you have resolved all the points of the meeting and you can informally close the meeting at dinner. This good feeling will be enhanced by finding something in also in our gastronomy that our Spanish friends will appreciate. In addition of Czech beer which is without competition, they like pickled Camembert, Olomouc cheese, roasted pork knuckle and greated horseradish.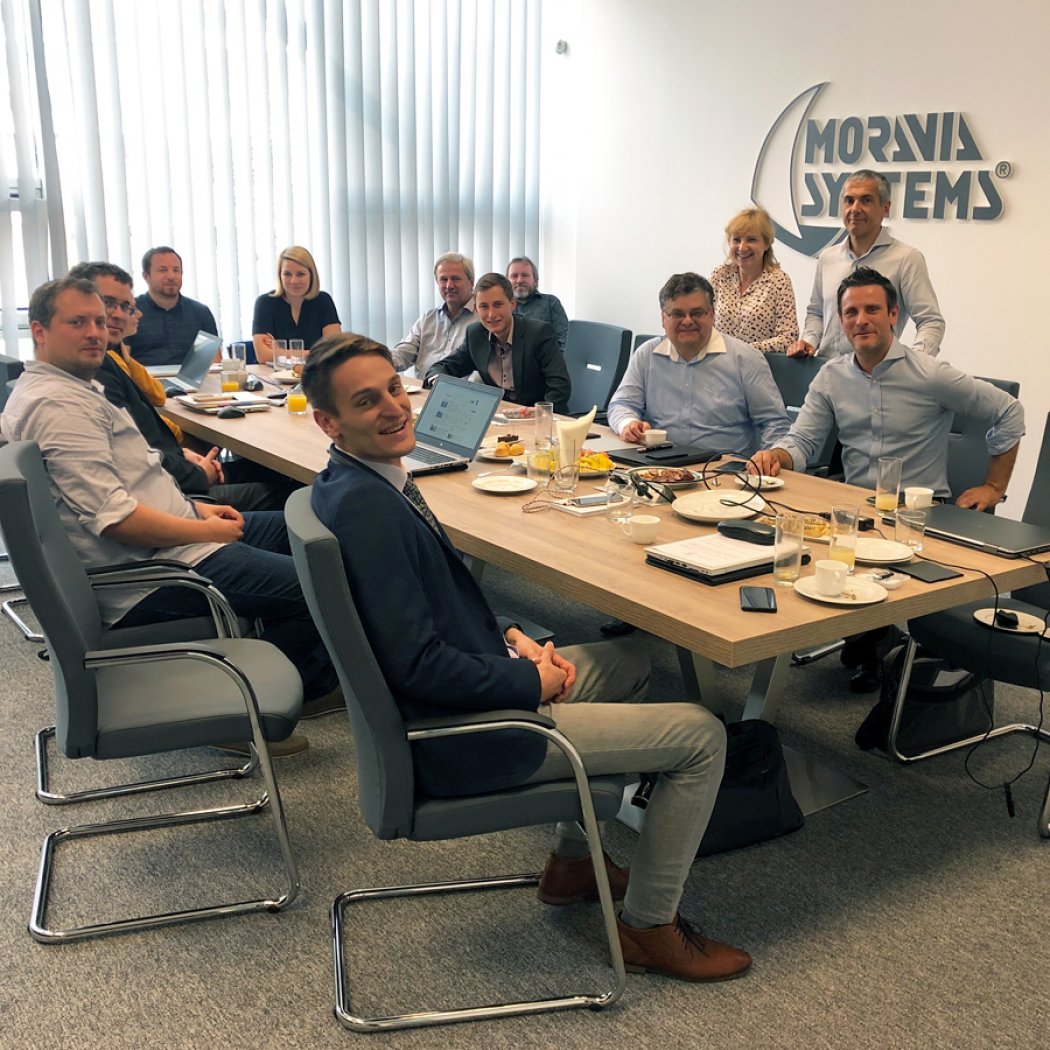 There is no doubt that in recent years there has been a change in the purchasing behavior of customers, and at the same time there are increasing sales channels, which allow a quick and comfortable purchase also in the B2B area. What is the idea of Petr Kučera, sales manager of our company, about continuing cooperation with SIGEVAL? Will anything change?
Petr Kučera:
Recently, we have seen the transfer of business to the Internet also in non-traditional assortment such as industrial valves.
Today, the customer wants to have all the necessary information, such as stock quantity, price, technical sheets, etc. directly on the website or e-shop. We perceive this change and we are preparing the possibility of ordering valves via the Internet.
This step should bring an acceleration of the process of order execution, where the customer will benefit primarily from shortening of delivery time of the goods.